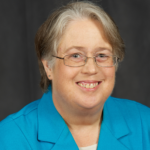 A Columbia native, Rev. Karen Starr is a graduate of the University of South Carolina and holds a Master of Divinity Degree from Duke University. In addition, she received training as a hospital chaplain and counselor through the Clinical Pastoral Education Residency program at Spartanburg Regional Medical Center. Her continuing educational efforts have been focused on the areas of preaching, prayer, and evangelism, and she has attended preaching clinics by Dr. William Willimon, prayer workshops by Terry Tekyl, and four Billy Graham Schools of Evangelism for clergy. She has been a consultant in the development of literature for children and youth; a certified EMT; a Board member of various communities' Councils on Aging; an active Lions Club member; a volunteer at the "Visiting Vietnam Wall"; a rescue dog owner; a horseback rider; a spectator at events involving children from her congregations; and an avid reader.
ers."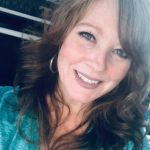 I grew up in the Friendship Community, and consider Friendship part of my family. My desire is to help those with gifts in music find place of service at Friendship. What drives me in ministry is the opportunity to help others become contributors in music ministry. Things that bring joy to my heart include: leading and seeing others come to Christ, seeing others use their gifts in ministry, and watching people become worshipers of God through their personal worship times and through lifestyles of worship. I came to know the Lord as Savior at the age of eight in my home. At twenty I came to a personal understanding of Jesus Christ and understood grace. My desire in ministry is to serve the Lord in the local church. I desire to use my gifts to help the church become a place where the music is another way of understanding truths of the scripture and an avenue where the people gathered at the church can worship God in one accord.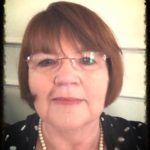 I was born in West Virginia and moved to
South Carolina when I was four years old.
I graduated from Rock Hill High
School and earned a bachelor's degree from Winthrop University in Business Administration with emphasis in finance and a minor in mathematics. I married my wonderful husband, Dale, in 2001.
I have two married children, six grandchildren, and am "critter-momma" to two large breed dogs. After working in the telecommunications industry for many years, I retired in 2004 to be
a "nanny" to my middle granddaughter.
I began working at Friendship in May 2009.
In addition, I am a freelance literary editor working primarily for a publishing house based in Queensland, Australia. Being a United Methodist made the transition into the secretarial role easy. I love my "Friendship" family and feel blessed to serve this church.