Know Christ, Grow in Christ, Go with Christ
Friendship United Methodist Church is more than a church – we are a family!
Friendship is a loving, friendly group of people striving to be a beacon in our community.
We are Christians growing in faith who seek to lead others into a relationship with Jesus Christ as their Lord and Savior.
We are friends, family and neighbors reaching out in ministry to those around us. We are willing to cry together and laugh together.
At Friendship, you will find people who are committed to God and willing to serve Him and follow wherever He leads.
Good Evening Everyone,
Thank you for all of your prayer support. I am now home from the hospital. Once again, because of your prayers and the healing work of the Great Physician and Healer, I have made it through a second battle with Covid. This time I have come home with oxygen and will be receiving visits from Home Health. Once the blood clots in my lungs have cleared up it is anticipated I will no longer need Oxygen. I am on a very low setting at this time. I anticipate a few weeks before I am able to attempt recording sermons, prayers, children's sermons for our worship video. At present walking through the house still is a bit of a challenge and leaves me short of breath. I apologize to all who wanted to talk with me by phone but at present I simply don't have the breath and stamina for conversations that last more than a minute or two. Please continue to text me and I will answer as quickly as possible. Please know how very instrumental you have been in this Covid batttle. I could not have done this without your love, support, and prayers. I am deeply humbled and touched by your loving care for me.
In Christ's Love,
Pastor Karen
GET INVOLVED AT FRIENDSHIP UMC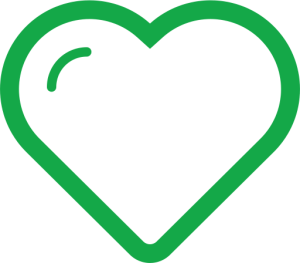 OUTREACH
Hope House assists more than 30 families each day. They provide help with food, medical and utility expenses. How can we help?

SUNDAY SCHOOL
Meets at 9:45
Discovery Class – 9:30 in Fellowship Hall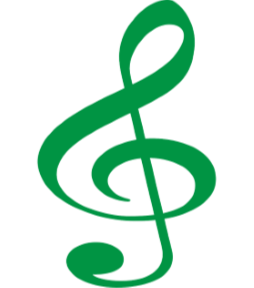 MUSIC MINISTRY
email Pam @ pamelabth@live.com
with any questions regarding this ministry

BIBLE STUDY
First & Third Tuesday @ 10:30AM
It's an exciting time for Friendship UMC, as we welcome Samantha Naniot into the Friendship family, as our new Nursery/Children's worker. Sam has a love for teaching, for children, and above all⸺a love for Christ. We are excited to watch our children's program grow and thrive.

CLANG BUCKETS
Since 1896 Epworth has been a place for children to

grow, learn and be loved. Epworth's goal is to break

the destructive cycle of abuse,

neglect,

and shame to

be replaced with an opportunity for each child to

live a life of self

–

respect,

responsibility,

an

d

productivity.

There is the residential care program that you are

most familiar with. But they were able to open

another step when they purchased more buildings to

serve post High School young adults from ages 18

–

23. Two years ago, they were able to o

pen two

buildings to a Foster Care Program to recruit and

license qualified foster families for children ages 0

–

21. The families receive the training and resources

needed to provide the same level of

transformational care in the cottages. And here is

the e

ven better news in April a new hub will be

open in Greenville. The Family Care Center is a

unique program for mothers with substance abuse

difficulties and their children. They live together

while the mom receives addiction treatment. They

receive help wit

h parenting skills while providing

care for the children and nurturing family bond.

And now and even

brand

–

new

Center for

Counseling providing counseling to children, youth,

their families, and adults.

We are welcome for coming to tour, to help with

mon

thly birthday parties for the cottages and of

course financial gifts. Eighty percent of the money

needed to operate comes from churches and folks

like us. So, thank you so much for putting into the

clang buckets!

children are collecting loose change and dollar bills after the children's sermon.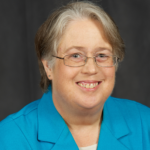 A Columbia native, Rev. Karen Starr is a graduate of the University of South Carolina and holds a Master of Divinity Degree from Duke University. In addition, she received training as a hospital chaplain and counselor through the Clinical Pastoral Education Residency program at Spartanburg Regional Medical Center. Her continuing educational efforts have been focused on the areas of preaching, prayer, and evangelism, and she has attended preaching clinics by Dr. William Willimon, prayer workshops by Terry Tekyl, and four Billy Graham Schools of Evangelism for clergy. She has been a consultant in the development of literature for children and youth; a certified EMT; a Board member of various communities' Councils on Aging; an active Lions Club member; a volunteer at the "Visiting Vietnam Wall"; a rescue dog owner; a horseback rider; a spectator at events involving children from her congregations; and an avid reader.
ers."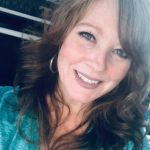 I grew up in the Friendship Community, and consider Friendship part of my family. My desire is to help those with gifts in music find place of service at Friendship. What drives me in ministry is the opportunity to help others become contributors in music ministry. Things that bring joy to my heart include: leading and seeing others come to Christ, seeing others use their gifts in ministry, and watching people become worshipers of God through their personal worship times and through lifestyles of worship. I came to know the Lord as Savior at the age of eight in my home. At twenty I came to a personal understanding of Jesus Christ and finally understood grace. My desire in ministry is to serve the Lord in the local church. I desire to use my gifts and talents to further the gospel of Christ, to help the church become a place where the arts are awesome venues of ministry, and to serve alongside people of God who are servants of the Lord. .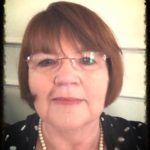 I was born in West Virginia and moved to
South Carolina when I was four years old.
I graduated from Rock Hill High
School and earned a bachelor's degree from Winthrop University in Business Administration with emphasis in finance and a minor in mathematics. I married my wonderful husband, Dale, in 2001.
I have two married children, six grandchildren, and am "critter-momma" to two large breed dogs. After working in the telecommunications industry for many years, I retired in 2004 to be
a "nanny" to my middle granddaughter.
I began working at Friendship in May 2009.
In addition, I am a freelance literary editor working primarily for a publishing house based in Queensland, Australia. Being a United Methodist made the transition into the secretarial role easy. I love my "Friendship" family and feel blessed to serve this church.
WHERE WE ARE LOCATED
1200 Neely Store Road
Rock Hill, SC 29730
Email: fumcrh@gmail.com
Office (803) 324-0172