Worship Services have been suspended until July 5th
Know Christ, Grow in Christ, Go with Christ
Friendship United Methodist Church is more than a church – we are a family!
Friendship is a loving, friendly group of people striving to be a beacon in our community.
We are Christians growing in faith who seek to lead others into a relationship with Jesus Christ as their Lord and Savior.
We are friends, family and neighbors reaching out in ministry to those around us. We are willing to cry together and laugh together.
At Friendship, you will find people who are committed to God and willing to serve Him and follow wherever He leads.
GET INVOLVED AT FRIENDSHIP UMC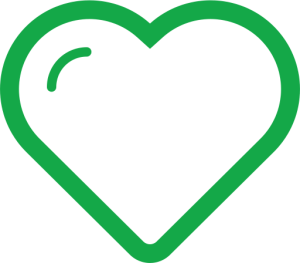 OUTREACH
Hope House assists more than 30 families each day. They provide help with food, medical and utility expenses. How can we help?

SUNDAY SCHOOL
Meets at 9:45
Discovery Class – 9:30 in Fellowship Hall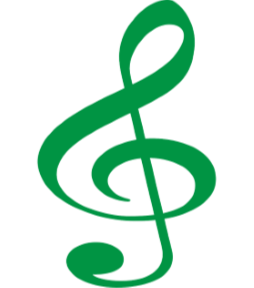 MUSIC MINISTRY
email Pam @ pamelabth@live.com
with any questions regarding this ministry

BIBLE STUDY
First & Third Tuesday @ 10:30AM
It's an exciting time for Friendship UMC, as we welcome Samantha Naniot into the Friendship family, as our new Nursery/Children's worker. Sam has a love for teaching, for children, and above all⸺a love for Christ. We are excited to watch our children's program grow and thrive.

MIDWEEK MESSAGE FOR JUNE 24, 2020:
Dear Friendship and Heath Memorial UMC Families,
How many of you have dates marked or circled on your calendar? Something important is happening on that
date and you don't want to miss it, forget it . . . Maybe you even keep checking the calendar in the days leading
up to that date. For the past month June 23rd has had a big asterisk on my calendar. And, yes, something
important was happening of that day. It was my second teleconference with my Asthma Specialist. During the
days leading up to the 223rd I kept careful track of the number of coronavirus cases being reported in SC. As the
numbers went up my spirits started going down. I even said to personal friends, "She's not going to let me go
back in the pulpit yet. Not with the numbers going up." Mind you, I'm not claiming to be prophetic, but . . .
Yesterday, Dr. Hutto extended her "work from home" medical authorization until she re-evaluates my situation
on August 12th. She wants to see if there is any flattening or the curve and if the coronavirus case numbers will
go down during July. I'm struggling to put into words how I feel about this. I'm disappointed even though I
know from a medical standpoint it is the right thing to do. "Karen, this virus is more deadly than people
understand. Of those, 65 and over, getting the virus, 40% will die from it." This is the longest I have ever gone
without preaching in the pulpit in 38 years. I know I'm still preaching on the videos but it's not the same thing.
Just like you would tell me, "I know I'm going to church on-line but it's not the same thing." There are moments
when a profound sense of loss overtakes me and I am moved to tears. Please know this medical decision hurts
me, as I know it must hurt you. We all want to "go back to church." At present Friendship has a plan in place
and we are meeting to finalize the plan as to what our worship will look like on July 5th. Heath Memorial is also
working on a plan for what our worship will look like and how we will worship beginning July 5th. Our on-line
worship will continue to be available after July 5th for all who worship with us as a part of our family of God. He
knows the plans He has for us and we know they are plans for good. Right now we just need a little stirring of
our spirits and the Spirit.
(Luke 4:16-21)
I had only been at the church about a month when one of the ladies casually mentioned that she was an officer
for the District UMW. "Right before you came we were trying to decide where to hold the Annual District UMW
meeting so I told them they could come here. It'll be in October." "Oh, that's nice," I said and it just flew right
out of my mind. That is until the phone call in September. "Rev. Starr, I'm the president of the District UMW
and I wanted to talk to you about our meeting coming up at your church." I assured her I had been told the
meeting would be at my church. "And right after the business part of the meeting you'll preach and serve
communion." "I don't believe that part was mentioned," I said. "Oh yes," she answered me, "that's the way it's
always done and we need a message to energize us, stir us up. You know the UMW has just gone through a lot
of change." "Okay," I answered. As I hung up the phone I thought to myself, what has my church member
gotten me into – they expect me to fire them up and get them excited!
It's hard to know what the people at the synagogue in Nazareth were expecting that day as Jesus stood before
them. Probably a service like all the others they had attended over the years. Nothing out of the ordinary,
routine . . . the reading of the Holy Word, the words of the priest, the prayers. It's hard to know what the world
expects of God's church today. We are living during what has to be an unprecedented time. The pandemic
shows no signs of slowing down and we struggle with the need for social distancing protocols and the desire to
reclaim our lives. We watch helplessly as division and unrest sweep across our nation and cities, and a surge of
anger seems to erupt over wounds we thought were healed and over a history we thought long past. What is
expected of the church, from the church? This is not a time for a service like all the others, for the ordinary, the
routine . . . That Saturday in October I challenged the Florence District UMW (99 churches with 99 UMW units)
about the expectations the District had of them. Friendship UMC has 241 members on roll, Heath Memorial has
81 members on roll. What expectations do the communities around us have of our churches and what
expectations do we have of ourselves?
Jesus had a job description that day in the synagogue. It was to read the scripture, sit down, do nothing
unusual. This was man's job description for him. But Jesus had another job description for that day. He had
one from His Father, God, and it was the words He read. Now, the church has a job description as well. The
South Carolina Annual Conference of the United Methodist Church, since the coronavirus, has been operating
under "Reset, Restart, Renew." That has been our job description at Friendship and Heath Memorial as well.
But, we have another job description. Jesus, the Son of God, gave it to us and it's the same one He was given by
the Father:
"The Spirit of the Lord is upon me because he has anointed me to proclaim
good news to the poor. He has sent me to proclaim liberty to the captives
and recovery of sight to the blind, to set at liberty those who are oppressed,
to proclaim the year of the Lord's favor."
Jesus did not stop at the expectations of those gathered in the synagogue that day. After reading He sat down
and began to speak, "Today, this scripture has been fulfilled in your hearing." That day the Son of God brought
God's word to life! He stirred the Spirit and began to bring God's kingdom to life by announcing exactly who He
was and how He would serve in this world. Today, He is here once again to proclaim the fulfillment of scripture
– to stir the Spirit among us and invite us to be who He called us to be. He invites His church, Friendship and
Heath Memorial, in the midst of these troubled and troubling times, to bring God's kingdom to life, and to serve
the community of God's people as He would have us to serve. When – today. How – through the Spirit of the
Lord which has anointed us. Why – because it's time to stir the Spirit.
In Christ's Love,
Karen
CLANG BUCKETS
Since 1896 Epworth has been a place for children to

grow, learn and be loved. Epworth's goal is to break

the destructive cycle of abuse,

neglect,

and shame to

be replaced with an opportunity for each child to

live a life of self

–

respect,

responsibility,

an

d

productivity.

There is the residential care program that you are

most familiar with. But they were able to open

another step when they purchased more buildings to

serve post High School young adults from ages 18

–

23. Two years ago, they were able to o

pen two

buildings to a Foster Care Program to recruit and

license qualified foster families for children ages 0

–

21. The families receive the training and resources

needed to provide the same level of

transformational care in the cottages. And here is

the e

ven better news in April a new hub will be

open in Greenville. The Family Care Center is a

unique program for mothers with substance abuse

difficulties and their children. They live together

while the mom receives addiction treatment. They

receive help wit

h parenting skills while providing

care for the children and nurturing family bond.

And now and even

brand

–

new

Center for

Counseling providing counseling to children, youth,

their families, and adults.

We are welcome for coming to tour, to help with

mon

thly birthday parties for the cottages and of

course financial gifts. Eighty percent of the money

needed to operate comes from churches and folks

like us. So, thank you so much for putting into the

clang buckets!

children are collecting loose change and dollar bills after the children's sermon.
LAY SERVANT CLASSES
If you would like to teach a class in the Lay Servant Ministry classes, this is the Saturday class for you.
It has a keynote speaker, Rev. Cathy Joens, and then you are able to choose a study that interests you.
This course helps lay servant leaders understand and adapt an intentional discipleship plan for their church context using resources from the See All the People movement.
Classes offered
: Devotional Life in the Wesleyan Tradition. Accountable Discipleship, Preach (From Your Heart to Theirs) Leading Prayer, Embracing Personal Prayer, Transforming Evangelism, Revisit Opening Ourselves to Grace scheduled for August 1, in Mt. Horeb UMC, Columbia.
Please talk to Lynne Tyner for more details.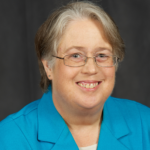 A Columbia native, Rev. Karen Starr is a graduate of the University of South Carolina and holds a Master of Divinity Degree from Duke University. In addition, she received training as a hospital chaplain and counselor through the Clinical Pastoral Education Residency program at Spartanburg Regional Medical Center. Her continuing educational efforts have been focused on the areas of preaching, prayer, and evangelism, and she has attended preaching clinics by Dr. William Willimon, prayer workshops by Terry Tekyl, and four Billy Graham Schools of Evangelism for clergy. She has been a consultant in the development of literature for children and youth; a certified EMT; a Board member of various communities' Councils on Aging; an active Lions Club member; a volunteer at the "Visiting Vietnam Wall"; a rescue dog owner; a horseback rider; a spectator at events involving children from her congregations; and an avid reader.
ers."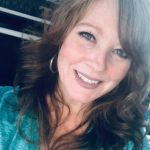 I grew up in the Friendship Community, and consider Friendship part of my family. My desire is to help those with gifts in music find place of service at Friendship. What drives me in ministry is the opportunity to help others become contributors in music ministry. Things that bring joy to my heart include: leading and seeing others come to Christ, seeing others use their gifts in ministry, and watching people become worshipers of God through their personal worship times and through lifestyles of worship. I came to know the Lord as Savior at the age of eight in my home. At twenty I came to a personal understanding of Jesus Christ and finally understood grace. My desire in ministry is to serve the Lord in the local church. I desire to use my gifts and talents to further the gospel of Christ, to help the church become a place where the arts are awesome venues of ministry, and to serve alongside people of God who are servants of the Lord. .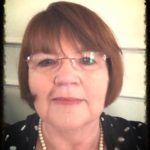 I was born in West Virginia and moved to
South Carolina when I was four years old.
I graduated from Rock Hill High
School and earned a bachelor's degree from Winthrop University in Business Administration with emphasis in finance and a minor in mathematics. I married my wonderful husband, Dale, in 2001.
I have two married children, six grandchildren, and am "critter-momma" to two large breed dogs. After working in the telecommunications industry for many years, I retired in 2004 to be
a "nanny" to my middle granddaughter.
I began working at Friendship in May 2009.
In addition, I am a freelance literary editor working primarily for a publishing house based in Queensland, Australia. Being a United Methodist made the transition into the secretarial role easy. I love my "Friendship" family and feel blessed to serve this church.
VISIT FRIENDSHIP UNITED METHODIST CHURCH THIS SUNDAY ONLINE
WHERE WE ARE LOCATED
1200 Neely Store Road
Rock Hill, SC 29730
Email: fumcrh@gmail.com
Office (803) 324-0172