Welcome Back to FUMC on September 20
Know Christ, Grow in Christ, Go with Christ
Friendship United Methodist Church is more than a church – we are a family!
Friendship is a loving, friendly group of people striving to be a beacon in our community.
We are Christians growing in faith who seek to lead others into a relationship with Jesus Christ as their Lord and Savior.
We are friends, family and neighbors reaching out in ministry to those around us. We are willing to cry together and laugh together.
At Friendship, you will find people who are committed to God and willing to serve Him and follow wherever He leads.
GET INVOLVED AT FRIENDSHIP UMC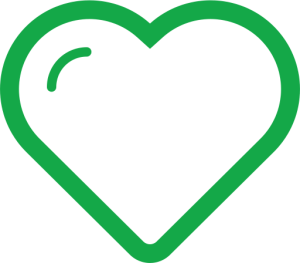 OUTREACH
Hope House assists more than 30 families each day. They provide help with food, medical and utility expenses. How can we help?

SUNDAY SCHOOL
Meets at 9:45
Discovery Class – 9:30 in Fellowship Hall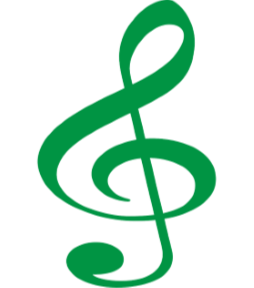 MUSIC MINISTRY
email Pam @ pamelabth@live.com
with any questions regarding this ministry

BIBLE STUDY
First & Third Tuesday @ 10:30AM
It's an exciting time for Friendship UMC, as we welcome Samantha Naniot into the Friendship family, as our new Nursery/Children's worker. Sam has a love for teaching, for children, and above all⸺a love for Christ. We are excited to watch our children's program grow and thrive.

MIDWEEK MESSAGE FOR DECEMBER 2, 2020:
Dear Friendship and Heath Memorial UMC Families,
It's hard to believe that this 37th Midweek Message is for December 2nd. In a little over 3 weeks, it will be Christmas. While on the one hand time has stood still during this Coronavirus Pandemic, on the other hand, we're asking how did it get to be Christmas? We've barely finished asking each other, "did you have a good Thanksgiving?" While most people are answering, "oh, I had a good Thanksgiving," or, "I had a quiet Thanksgiving," I suspect the real answer is "it was weird." It was the strangest Macy's Thanksgiving Day Parade I've ever watched. Even my beloved National Dog Show was strange. The dogs and I watched "The National Dog Show, Indiana Jones, and the Last Crusade" and ate ham I cooked that no one was impressed with. This leads me to suspect that we will be using some of these same adjectives describing Christmas. All indicators are it will be a different Christmas from those of the past. Smaller family gatherings, if any, no Christmas parties/dinners in restaurants, if children visit Santa at the mall it will be socially distanced and no Christmas Eve communion services.
I had my virtual appointment with my asthma specialist Monday. Like so many of you, I had set my hopes on a more normal Christmas. The thoughts of being back "live" in the pulpit had me as excited as I was as a child on Christmas day when I got a new bicycle. Instead, I ended up feeling like Ralphie with the pink rabbit suit in "A Christmas Story." "Karen, things are worse than they were when COVID-19 began. The cases are up higher than they've ever been. Today's percentage of positive cases is 18% (keep in mind she wants them to be 10%), and we are about to have the worst two months ever. I'm still keeping you under a "medical work from home authorization" and we'll re-evaluate on December 31st. I anticipate you being vaccinated in January because you're on the "high-risk list," and, hopefully getting you back "live" in your churches after that. In the meantime, I am your mother, your sister, your friend, and your doctor. And I am doing everything I can to keep you safe." Which led me, like so many of you, to want to whine, "but, you can't cancel Christmas!" And that is the truth. We
can't cancel Christmas. Christmas is not about us, it's about God. And God has spoken. I believe it's time for all of us to remember just how powerful His word is. (Hebrews 4:12-13)
There was a time when God's word had become rare. It was hardly ever heard due to the condition of the people. Does this sound familiar? Do we feel as if God's word is rare today and does it have anything to do with the condition of people today? While that may be how we feel the writer of Hebrews wants us to understand
something. That is not the situation now – God's word is alive! And more than that – His word is working! When God's word was spoken our world was created, "Let there be light." John reminds us that, "In the beginning, there was the Word, the Word was with God, and the Word was God." This Word, which is alive and working, is Jesus. And the writer to Hebrews says that the Word, Jesus, cuts deep into us. He lays us bare all the way to our hearts
and there is no hiding from Him. Ask those who've tried. "Let he who is without sin cast the first stone. Sell all that you have, give it to the poor and come and follow me. Love your neighbor as yourself. Before the cock crows you will deny me three times."
We had been hearing and seeing God's word for several days during that Salkehatchie Camp. That night as I worked with our group during the Spiritual Life program, I posed a question. "Do you know Jesus?" I waited while they answered. Just about everyone had answered and then after some looks and poking this one young man stood up and gave his answer, "Yeah, I know who Jesus is, but I don't think I want to know Him." Why? Why
would he say he didn't want to "know Jesus" as in having a personal relationship with Him? Because once you've
met the Word, once it's been revealed to you, and you've been revealed to Him, you have a choice to make. How
much power will you give the Word in your life? It means changing everything about who you are and how you
live. And this young man didn't want to change. What about you? How much power does the living Word of God, Jesus, have in your life? In a word, a culture, that seems increasingly bent on "canceling Christmas" and making certain the "Word of God" is rarely heard, are you willing to be a "change agent?" Do you refuse to say the "Word of God" is rare and seldom heard anymore? Do you refuse to say the "Word of God" has no power in your
life? Do you believe it is time for that "Word" to be spoken, time for that "Word" to be heard, and time for that "Word" to live again in all people and in this world? Then let God's Word live in us, be spoken by us, and be heard by those around us. For God has spoken!
In His Love,
Karen
CLANG BUCKETS
Since 1896 Epworth has been a place for children to

grow, learn and be loved. Epworth's goal is to break

the destructive cycle of abuse,

neglect,

and shame to

be replaced with an opportunity for each child to

live a life of self

–

respect,

responsibility,

an

d

productivity.

There is the residential care program that you are

most familiar with. But they were able to open

another step when they purchased more buildings to

serve post High School young adults from ages 18

–

23. Two years ago, they were able to o

pen two

buildings to a Foster Care Program to recruit and

license qualified foster families for children ages 0

–

21. The families receive the training and resources

needed to provide the same level of

transformational care in the cottages. And here is

the e

ven better news in April a new hub will be

open in Greenville. The Family Care Center is a

unique program for mothers with substance abuse

difficulties and their children. They live together

while the mom receives addiction treatment. They

receive help wit

h parenting skills while providing

care for the children and nurturing family bond.

And now and even

brand

–

new

Center for

Counseling providing counseling to children, youth,

their families, and adults.

We are welcome for coming to tour, to help with

mon

thly birthday parties for the cottages and of

course financial gifts. Eighty percent of the money

needed to operate comes from churches and folks

like us. So, thank you so much for putting into the

clang buckets!

children are collecting loose change and dollar bills after the children's sermon.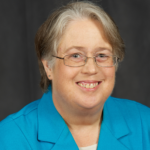 A Columbia native, Rev. Karen Starr is a graduate of the University of South Carolina and holds a Master of Divinity Degree from Duke University. In addition, she received training as a hospital chaplain and counselor through the Clinical Pastoral Education Residency program at Spartanburg Regional Medical Center. Her continuing educational efforts have been focused on the areas of preaching, prayer, and evangelism, and she has attended preaching clinics by Dr. William Willimon, prayer workshops by Terry Tekyl, and four Billy Graham Schools of Evangelism for clergy. She has been a consultant in the development of literature for children and youth; a certified EMT; a Board member of various communities' Councils on Aging; an active Lions Club member; a volunteer at the "Visiting Vietnam Wall"; a rescue dog owner; a horseback rider; a spectator at events involving children from her congregations; and an avid reader.
ers."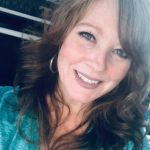 I grew up in the Friendship Community, and consider Friendship part of my family. My desire is to help those with gifts in music find place of service at Friendship. What drives me in ministry is the opportunity to help others become contributors in music ministry. Things that bring joy to my heart include: leading and seeing others come to Christ, seeing others use their gifts in ministry, and watching people become worshipers of God through their personal worship times and through lifestyles of worship. I came to know the Lord as Savior at the age of eight in my home. At twenty I came to a personal understanding of Jesus Christ and finally understood grace. My desire in ministry is to serve the Lord in the local church. I desire to use my gifts and talents to further the gospel of Christ, to help the church become a place where the arts are awesome venues of ministry, and to serve alongside people of God who are servants of the Lord. .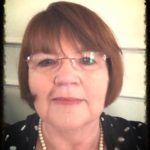 I was born in West Virginia and moved to
South Carolina when I was four years old.
I graduated from Rock Hill High
School and earned a bachelor's degree from Winthrop University in Business Administration with emphasis in finance and a minor in mathematics. I married my wonderful husband, Dale, in 2001.
I have two married children, six grandchildren, and am "critter-momma" to two large breed dogs. After working in the telecommunications industry for many years, I retired in 2004 to be
a "nanny" to my middle granddaughter.
I began working at Friendship in May 2009.
In addition, I am a freelance literary editor working primarily for a publishing house based in Queensland, Australia. Being a United Methodist made the transition into the secretarial role easy. I love my "Friendship" family and feel blessed to serve this church.
VISIT FRIENDSHIP UNITED METHODIST CHURCH THIS SUNDAY ONLINE
WHERE WE ARE LOCATED
1200 Neely Store Road
Rock Hill, SC 29730
Email: fumcrh@gmail.com
Office (803) 324-0172