Worship Services have been suspended
Bishop Holston recommends suspending
In-person worship services through March 31
In light of the latest guidance – and after consulting with The Cabinet today "I recommend that leaders of each local church suspend in-person worship services and all gatherings, meetings and events, effective today through March 31, 2020.. Please know that I do not make this recommendation lightly
Know Christ, Grow in Christ, Go with Christ
Friendship United Methodist Church is more than a church – we are a family!
Friendship is a loving, friendly group of people striving to be a beacon in our community.
We are Christians growing in faith who seek to lead others into a relationship with Jesus Christ as their Lord and Savior.
We are friends, family and neighbors reaching out in ministry to those around us. We are willing to cry together and laugh together.
At Friendship, you will find people who are committed to God and willing to serve Him and follow wherever He leads.
GET INVOLVED AT FRIENDSHIP UMC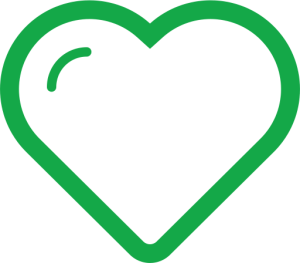 OUTREACH
Hope House assists more than 30 families each day. They provide help with food, medical and utility expenses. How can we help?

SUNDAY SCHOOL
Meets at 9:45
Discovery Class – 9:30 in Fellowship Hall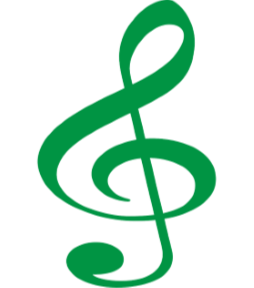 MUSIC MINISTRY
email Pam @ pamelabth@live.com
with any questions regarding this ministry

BIBLE STUDY
First & Third Tuesday @ 10:30AM
It's an exciting time for Friendship UMC, as we welcome Samantha Naniot into the Friendship family, as our new Nursery/Children's worker. Sam has a love for teaching, for children, and above all⸺a love for Christ. We are excited to watch our children's program grow and thrive.

Dear Friendship and Heath Memorial UMC Families,
When both my parents were still living and my father's health was still good he would go out to different restaurants around Columbia and pick up meals and bring them home. If I had to come to Columbia and make a hospital visit I would call and let them know I would be stopping by and joining them for lunch. My father would usually ask what I wanted for lunch. I remember one time I told him I wanted something different. His reply, "we ran out of different a
here a long time ago." I came to the realization a few days ago that I was tired of this and I wanted something different.
My friends, I know we are all tired of this and wondering how much longer this can go on. The truth is "we don't know, no one knows." But we do know this – we are not along, we are all on this journey together, although we are together in a different way. How ironic that the United Methodist Church is known as "the connectional system" and in the midst of this pandemic we are discovering new ways to be connected. I know for many of you this is frustrating and you do not feel connected. Church, by its very nature is the "body of Christ" together. Together: worshipping, praying, singing .. . How do we do these things apart? It doesn't feel very satisfying when we do them apart and you may feel "empty" when you try. I understand that reading a sermon/message just isn't the same. I share that struggle because in many ways, you make me the preacher than I am on Sunday morning. Your presence, your spirit, your love all lift me up as I
share God's word with you. For the first time in 38 years I am looking at what has now been extended to 6 weeks, 6 Sundays of not being at church, leading a worship service and preaching. At times my mind can scarcely take it in and my emotions are a mixture of grief, shock and loneliness. I miss you, and, I'm tired of my own cooking.
So, what does the month of April look like for us? Yesterday Bishop Holston released a statement, which you all should have received by email, extending the suspension of all in-person worship services, gatherings, meetings and events through April 30th. In this statement he said that "his heart ached at the notion of not coming together to celebrate our Christian faith and Easter. But, we must take care to do no harm to each other." That is where we are at. It is simply not safe for us to physically be together, the risk is too great. Yet, our Bishop also said we must remember "that ongoing and new forms of ministry only happen through members who faithfully participate in the life of their local congregation through their prayers, presence, gifts, service and witness. Please continue your participation in whatever ways you safely can." I would like to share with you the following ways in which you can do that:
 daily prayer for our churches and church families, our nation, state and world
 personal Bible Study and through the mid-week messages I will continue to send out
 beginning next Sunday both Friendship and Heath Memorial will be provided with a "link" and
instructions on how to access a recorded video which will be an abbreviated worship service. Pam Chapman and I are working on a way to include music, a solo, prayer and announcements/information.
Two of our Sunday School classes at Friendship are preparing to create a way to share/join together
on-line for class
 continue your financial support by mailing in your tithes/offerings. For Friendship: 1200 Neely Store Rd.
Rock Hill, SC 29730 For Heath Memorial: send your tithes/offerings care of Diane Boan 729 Briarfield Rd.
Rock Hill, SC 29730
Please let me assure you "church" has not stopped during this coronavirus pandemic. God has not stopped during this pandemic. And Jesus Christ has not stopped during this pandemic. We are in the process of being resurrected with Him to a new life, a new church, and I believe a new and fresh spirit. But, if we are going experience this "new life and new church" we will have to do some things differently. It all begins with where you're seated in the boat.
(Scripture – Matthew 14:22-32)
Now, close your eyes, slow your breathing and settle down. Let that nice, calm feeling wash over you. That feeling of
having just done something wonderful, achieved a goal, that moment of right now everything is perfect and I am at peace. Peter had just finished the feeding of the multitude and life looked at felt wonderful. There was smooth sailing ahead. My smooth sailing feeling came when I graduated from seminary – man, what a feeling! There is nothing to beat those moments in our lives and in our faith journeys. We know there's nothing ahead of us but smooth sailing and calm seas. And for a while we get that desire. Then life turns into, well . . . life. Peter gets into the boat with the other disciples and a storm develops. There they are, they just participated in the miracle of the feeding of the multitude but
this storm around them is too much for them! Hey, after all it is a very small, fragile boat. I picture Peter clinging to the sides and saying, "there ain't no way I'm getting out of this boat and dealing with that."
You know what Peter's saying, we all know what Peter's saying. How many times have we said it? How many times have you said it in the last few weeks? As soon as the smooth sailing stops and the storms develop we start looking at them. We look at the boat. We estimate the success ratio and we say, "nope, ain't no way I'm getting out of this boat and dealing with that." After all, that is the all too human response to the overwhelming storms of life Satan throws our way. My smooth sailing didn't last long after I graduate from seminary. Actually, I think I foundered on a rock a few yards from land. I discovered/uncovered the church's real feelings about a "woman minister" when I decided to read
the Administrative Council Meeting minutes from before I arrived. The storm broke open with a vengeance and
continued to rise when the PPRC met to fill out the Advisory Response Forms and informed me they never wanted me to begin with and were getting rid of me. What a storm! About like it is now as we discover more and more about the coronavirus pandemic. Businesses are closing, or, restricting how they operate, people are being laid off from jobs, schools and churches are closed and operating from home, towns and cities, and in some cases states are on lock down or shelter in place. Oh yeah, the boat is foundering and the storm is bad, deadly, as it looms before us, behind us and on
all sides of us.
And that's when we start to question our judgment, our actions, our lack of faith. Eventually, like Peter, we look out, take a deep breath, and say, "if that's you out there Lord, I can do this." Peter steps out of the boat and goes half way in the storm. Across the raging waters, toward the Lord. Eventually I looked for the Lord in the midst of my storm and started my own perilous journey. I kept going, doing what I knew to do, providing all the ministry I could to those who would let me. And that's what many of us try to do. We begin the journey. But, like Peter, we discover something half way out there. It's scary, we're tired, the waves are high, the water is deep, the wind is screaming and blowing at us. All we can see, hear, and feel, is the storm raging around us. And just like Peter we begin to sink because the storm seems so much bigger than us. So much stronger than us that we stop believing and we lose faith in the one who called us, and
we stop looking to Him. You know those moments, we've all had them. I got on the phone and called my sister's
husband to ask him if he still had connections with McDonalds. After all he was the manager of the one on the downtown campus of Carolina in Columbia when he was in college. Unfortunately, his connections couldn't help me in my situation. I seemed to have made the same human mistake as Peter. I stopped looking at the Lord, and to the Lord!
Is that what we're doing now? Through the coronavirus pandemic Satan is tempting us to do just that. It is impossible to go all the way through a storm when we take our eyes off the Lord. But once we acknowledge that our salvation, our hope, is in the Lord, and ask Him, with Peter to save us . . . we make it all the way through whatever storm is raging. In any storm we face, as individuals, as a nation, as a world and as a church there will always be three choices before us:
 we may sit in the boat, look at the storm, and say it's too much. I'm not getting out of this boat
 we may start the journey, lose faith half way there, and begin to sink because we forgot to look at and rely on
Christ
 or, we may keep Christ firmly before us, cling to Him as our Savior, and go all the way through the storm
In Christ's Love,
Karen
NEAR THE CROSS
Welcome to what I hope and pray is a meaningful
and exciting Lenten/Easter season for our
Friendship family.
Our worship services an
d going
to look and feel just a little bit different as we
journey "Near the Cross" Sunday by Sunday.
At the
opening of each worship service we will begin with
a powerful visual moment as scripture is read and
objects
relating to the
passion of Christ are
brought
forward and placed at the cross. The cross will stand
in front of you every S
unday almost daring you to
take your eyes off of it. Listen, as the artisans who
were forced to create the objects used to cause
Christ pain and ultimately lead to His dea
th tell
their stories and ask the haunting question, "Did I
make this?"
You will be led to ask yourself this
same haunting question, "Did I make something in
my life, or, did I make of my life
something that
caused my Lord pain and placed Him on that
cross
?"
CLANG BUCKETS
Since 1896 Epworth has been a place for children to

grow, learn and be loved. Epworth's goal is to break

the destructive cycle of abuse,

neglect,

and shame to

be replaced with an opportunity for each child to

live a life of self

–

respect,

responsibility,

an

d

productivity.

There is the residential care program that you are

most familiar with. But they were able to open

another step when they purchased more buildings to

serve post High School young adults from ages 18

–

23. Two years ago, they were able to o

pen two

buildings to a Foster Care Program to recruit and

license qualified foster families for children ages 0

–

21. The families receive the training and resources

needed to provide the same level of

transformational care in the cottages. And here is

the e

ven better news in April a new hub will be

open in Greenville. The Family Care Center is a

unique program for mothers with substance abuse

difficulties and their children. They live together

while the mom receives addiction treatment. They

receive help wit

h parenting skills while providing

care for the children and nurturing family bond.

And now and even

brand

–

new

Center for

Counseling providing counseling to children, youth,

their families, and adults.

We are welcome for coming to tour, to help with

mon

thly birthday parties for the cottages and of

course financial gifts. Eighty percent of the money

needed to operate comes from churches and folks

like us. So, thank you so much for putting into the

clang buckets!

children are collecting loose change and dollar bills after the children's sermon.
The Clang Buckets collection is for Epworth Children's Home,
next collection – April 19th.
THE EASTER EXPERIENCE
The Easter Experience" begins Wednesday,
March 4
th
, at 10:30AM. You may be asking
yourself if you want to attend or not
. You might be
thinking that you know the Easter Story so well that
it's doubtful you could gain any new insights. But,
as Kyle Idleman, the leader of this DVD Bible study
states, "What if what happened then changes
everything now?
O
nce you experience the
story of
Easter absolutely everything in your life changes."
Discover through these six sessions the following
truths:

I have the promise of eternal life
Come and experience how what happened then
changes your life now!
LAY SERVANT CLASSES
If you would like to teach a class in the Lay Servant Ministry classes, this is the Saturday class for you.
It has a keynote speaker, Rev. Cathy Joens, and then you are able to choose a study that interests you.
This course helps lay servant leaders understand and adapt an intentional discipleship plan for their church context using resources from the See All the People movement.
Classes offered
: Devotional Life in the Wesleyan Tradition. Accountable Discipleship, Preach (From Your Heart to Theirs) Leading Prayer, Embracing Personal Prayer, Transforming Evangelism, Revisit Opening Ourselves to Grace scheduled for August 1, in Mt. Horeb UMC, Columbia.
Please talk to Lynne Tyner for more details.
PALM SUNDAY EASTER EGG HUNT
We will be having our Easter egg lunch

and egg hunt on Palm Sund

ay, which is

April 5th. We need wrapped candy as

well as small individual prizes such as

pencils slap bracelets etc.,

we need 15 of each item

so all the baskets will be the same. Thank you in

advance for your help.

W

e need all the items by

March 26.

The meat will be provided by the church for the

lunch,

but we are asked to bring side dishes and

desserts.

will be having our Easter egg lunch
and egg hunt on Palm Sund
ay, which is
April 5th. We need wrapped candy as
well as small individual prizes such as
pencils slap bracelets etc.,
we need 15 of each item
so all the baskets will be the same. Thank you in
advance for your help.
W
e need all the items by
March 26.
The meat will be provided by the church for the
lunch,
but we are asked to bring side dishes and
desserts.
BEACH BASH
SATURDAY MAY 16, MORE INFORMATION TO FOLLOW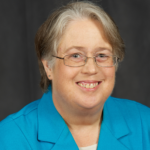 A Columbia native, Rev. Karen Starr is a graduate of the University of South Carolina and holds a Master of Divinity Degree from Duke University. In addition, she received training as a hospital chaplain and counselor through the Clinical Pastoral Education Residency program at Spartanburg Regional Medical Center. Her continuing educational efforts have been focused on the areas of preaching, prayer, and evangelism, and she has attended preaching clinics by Dr. William Willimon, prayer workshops by Terry Tekyl, and four Billy Graham Schools of Evangelism for clergy. She has been a consultant in the development of literature for children and youth; a certified EMT; a Board member of various communities' Councils on Aging; an active Lions Club member; a volunteer at the "Visiting Vietnam Wall"; a rescue dog owner; a horseback rider; a spectator at events involving children from her congregations; and an avid reader.
ers."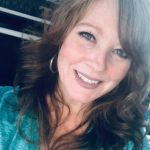 I grew up in the Friendship Community, and consider Friendship part of my family. My desire is to help those with gifts in music find place of service at Friendship. What drives me in ministry is the opportunity to help others become contributors in music ministry. Things that bring joy to my heart include: leading and seeing others come to Christ, seeing others use their gifts in ministry, and watching people become worshipers of God through their personal worship times and through lifestyles of worship. I came to know the Lord as Savior at the age of eight in my home. At twenty I came to a personal understanding of Jesus Christ and finally understood grace. My desire in ministry is to serve the Lord in the local church. I desire to use my gifts and talents to further the gospel of Christ, to help the church become a place where the arts are awesome venues of ministry, and to serve alongside people of God who are servants of the Lord. .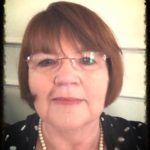 I was born in West Virginia and moved to
South Carolina when I was four years old.
I graduated from Rock Hill High
School and earned a bachelor's degree from Winthrop University in Business Administration with emphasis in finance and a minor in mathematics. I married my wonderful husband, Dale, in 2001.
I have two married children, six grandchildren, and am "critter-momma" to two large breed dogs. After working in the telecommunications industry for many years, I retired in 2004 to be
a "nanny" to my middle granddaughter.
I began working at Friendship in May 2009.
In addition, I am a freelance literary editor working primarily for a publishing house based in Queensland, Australia. Being a United Methodist made the transition into the secretarial role easy. I love my "Friendship" family and feel blessed to serve this church.
FRIENDSHIP UMC MOBILE APP
Friendship UMC has a mobile app that you can use to listen to audio, video and online tithe.
UNDER CONSTRUCTION
VISIT FRIENDSHIP UNITED METHODIST CHURCH THIS SUNDAY
WHERE WE ARE LOCATED
1200 Neely Store Road
Rock Hill, SC 29730
Email: fumcrh@gmail.com
Office (803) 324-0172