Know Christ, Grow in Christ, Go with Christ
Friendship United Methodist Church is more than a church – we are a family!
Friendship is a loving, friendly group of people striving to be a beacon in our community.
We are Christians growing in faith who seek to lead others into a relationship with Jesus Christ as their Lord and Savior.
We are friends, family and neighbors reaching out in ministry to those around us. We are willing to cry together and laugh together.
At Friendship, you will find people who are committed to God and willing to serve Him and follow wherever He leads.
GET INVOLVED AT FRIENDSHIP UMC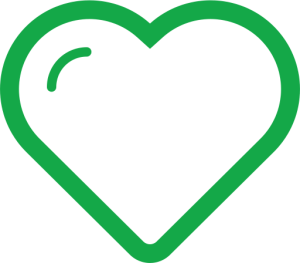 OUTREACH MINISTRY
Hope House assists more than 30 families each day. They provide help with food, medical and utility expenses. How can we help?

SUNDAY SCHOOL
Meets at 9:45
Discovery Class – 9:30 in Fellowship Hall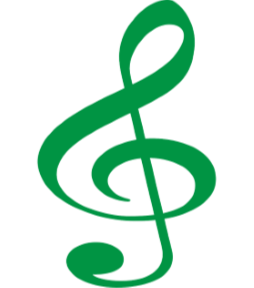 MUSIC MINISTRY
email Pam @ pamelabth@live.com
with any questions regarding this ministry

Take a preacher with a brilliant plan and approximately 6 children. Well . . . if you were there this past Sunday morning (August 25th) you witnessed the children's sermon. If you weren't there you've probably heard about it by now. One thing you need to know is that I create my own children's sermons, and I try to base them on the main point of my sermon, thus allowing for continuity in our worship service. So, how do you convey the concept of "the touch of Christ turning God loose in our lives?" Apparently the toy section of Walmart was not the place to start! It seemed perfect at the time – pop pops. These little round discs filled with slime and small toy animals. When you popped them, they freed the small toy animals, thus, turning them loose.
Okay, everybody, go ahead and laugh at me now. No, I've never been a parent, and no, I do not have any grandchildren. What could go wrong I thought? How was I to know that slime is exciting and a really big deal? By the time all was said and done, slime was released with much enthusiasm and joy, and I am convinced the small toy animals were thrilled to be set loose so they could escape! But, I believe something else was set loose that morning at Friendship. Amidst the laughter, a spirit of joy, excitement, and anticipation – the "I can't wait to see what God does next" feeling that makes you want to be a part of church and God's family. That's what I want happening at Friendship UMC. I want us to turn God loose in our lives, our church, and our community. So, get ready, my friends, things are going to start popping!
In Christ's Love,
Karen
BIBLE STUDY
The Parables of Jesus – Begins September 10th
Tuesday Evenings 6:00 Light Supper – 6:30 study begins – Fellowship Hall
ENGAGING YOUR COMMUNITY
Since our Forward Focus campaign and subsequent planning sessions, we have embarked on an Intentional Discipleship Pathway. What does that mean? That we want to be intentional in making disciples in each and every ministry and program of Friendship Church. Part of that is looking at ways we can engage our community, build relationships, and draw people into fellowship with Christ. We know many of you are excited to see how we can put this into action. We will be receiving a resource booklet entitled
Engaging Your Community that contains thought provoking information and questions to consider as we attempt to engage our community and see all the people God is calling us to serve. If you would like to read this booklet and participate in a discussion group, please let
Pastor Karen or Sandy Ransom know and we will get a book to you.
The date for our first discussion group meeting is August 25th, 4PM in the Genesis classroom.
SAVE THE DATE! FALL YARD SALE
FUMC Fall Yard Sale to Benefit Building Improvements!
Start cleaning out your closets, basement, attic, storage buildings, etc. and
donate all your (unwanted) treasures to the cause!
The YARD SALE will be held under the portico on Sat, Sept 21, 2019 from 8am-12pm
(rain or shine). ALL proceeds will be used to fund the BUILDING IMPROVEMENTS!
PLEASE make plans to join us for some FUNdraising and fellowship!
**Donations can only be accepted the day of the event.
All items will be sold on a "first come, first served" cash-and-carry basis,
and all sales are final.
Any items that remain unsold at the completion of the yard sale
will be donated to local nonprofits.
CLANG BUCKETS
Beginning the second Sunday in September (the 8th),
the children will be collecting loose change and dollar bills after the children's sermon.
The Clang Buckets collection is for Epworth Children's Home.
150 YEAR CELEBRATION OF FRIENDSHIP UMC
This year commemorates the 150th anniversary of Friendship United Methodist Church.
A huge celebration is planned for November 2nd. Please put this on your calendar and make plans to attend. Here is how you can help make this a success. We are asking you to send us a memory or picture(s) so we can add to a memory wall we hope to create.
How has Friendship helped shape your Christian faith?
What memories do you have of Friendship that you can share with us?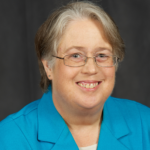 A Columbia native, Rev. Karen Starr is a graduate of the University of South Carolina and holds a Master of Divinity Degree from Duke University. In addition, she received training as a hospital chaplain and counselor through the Clinical Pastoral Education Residency program at Spartanburg Regional Medical Center. Her continuing educational efforts have been focused on the areas of preaching, prayer, and evangelism, and she has attended preaching clinics by Dr. William Willimon, prayer workshops by Terry Tekyl, and four Billy Graham Schools of Evangelism for clergy. She has been a consultant in the development of literature for children and youth; a certified EMT; a Board member of various communities' Councils on Aging; an active Lions Club member; a volunteer at the "Visiting Vietnam Wall"; a rescue dog owner; a horseback rider; a spectator at events involving children from her congregations; and an avid reader.
ers."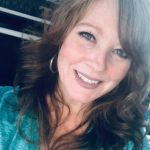 I grew up in the Friendship Community, and consider Friendship part of my family. My desire is to help those with gifts in music find place of service at Friendship. What drives me in ministry is the opportunity to help others become contributors in music ministry. Things that bring joy to my heart include: leading and seeing others come to Christ, seeing others use their gifts in ministry, and watching people become worshipers of God through their personal worship times and through lifestyles of worship. I came to know the Lord as Savior at the age of eight in my home. At twenty I came to a personal understanding of Jesus Christ and finally understood grace. My desire in ministry is to serve the Lord in the local church. I desire to use my gifts and talents to further the gospel of Christ, to help the church become a place where the arts are awesome venues of ministry, and to serve alongside people of God who are servants of the Lord. .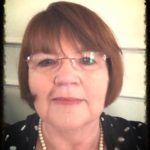 I was born in West Virginia and moved to
South Carolina when I was four years old.
I graduated from Rock Hill High
School and earned a bachelor's degree from Winthrop University in Business Administration with emphasis in finance and a minor in mathematics. I married my wonderful husband, Dale, in 2001.
I have two married children, six grandchildren, and am "critter-momma" to two large breed dogs. After working in the telecommunications industry for many years, I retired in 2004 to be
a "nanny" to my middle granddaughter.
I began working at Friendship in May 2009.
In addition, I am a freelance literary editor working primarily for a publishing house based in Queensland, Australia. Being a United Methodist made the transition into the secretarial role easy. I love my "Friendship" family and feel blessed to serve this church.
FRIENDSHIP UMC MOBILE APP
Friendship UMC has a mobile app that you can use to listen to audio, video and online tithe.
UNDER CONSTRUCTION
VISIT FRIENDSHIP UNITED METHODIST CHURCH THIS SUNDAY
WHERE WE ARE LOCATED
1200 Neely Store Road
Rock Hill, SC 29730
Email: fumcrh@gmail.com
Office (803) 324-0172